104 Ashley Lane, Laurens, SC 29360
864-984-6921 ext. 3
Over 700 3rd graders visited the Joe Adair Outdoor Education Center last week for Team Ecology. We learned about watersheds, landfills, soils, vermicomposting, recycling, air quality, and conserving our natural resources.
If you would like to be involved next year, please contact us!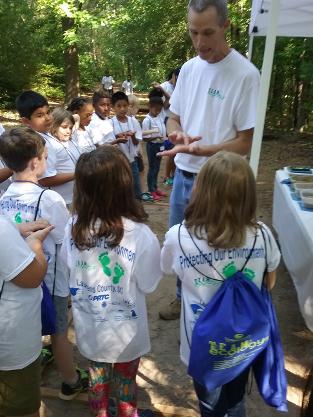 We would never be able to pull this off without our volunteers, coordinators, sponsors, teachers, and students.
We can not thank you enough for every bit of your efforts!